About the Group
The AKC Group of Companies resting firmly on a sound financial base started its activities in India in 1976. Since its inception, AKC Group has spearheaded a revolution in many areas like plastics, pharmaceuticals, education, technology transfer, turnkey projects, finance, construction, publishing and IT. With a well-planned and farsighted strategy, the Group has built up an enviable reputation and carved a place of pride globally.
Some of our group companies.

Started in 1979, Kunstocom has been a remarkable journey of setting new milestones in design and development of products from concept to completion stage. Its paramount concern has always been to provide result oriented answers to customer's specific needs.

BACFO manufactures research based Herbal (Ayurvedic) Healthcare and Personal Care products. BACFO has successfully made the transition from ancient Ayurvedic remedies to 'Modern Standardized Ayurveda' wherein traditional remedies are monitored through strict quality controls and the efficacy and safety of the products proven by clinical trials.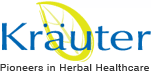 Kräuter Healthcare Ltd. is part of the global USD 350 million AKC Group, which has diversified business interests in Biotechnology, Pharmaceuticals, Petrochemicals and Technology Transfer. Inspired by Mother Nature, Kräuter has a vision to bring in the herbal revolution to baby care.

In the year 1986, Technicom-Chemie India Ltd. (TCIL) was established in New Delhi, India to cater to the needs of the medium size entrepreneurs for providing better western technology and machinery in setting up their new projects as well as for diversification and expansion.

The promoters of the AKC Group established the Ritnand Balved Education Foundation (RBEF) in 1986, the umbrella foundation of the non-profit Amity Education Group. Amity is India's Leading Education Group with 20 years experience, 80,000 students, 4 universities, 22 campuses, 240 programs and global campuses in London, San Francisco, New York, Dubai, Singapore & Mauritius.

AKC data Systems an IT consulting and outsourcing company of AKC group designs and delivers technology-enabled solutions for corporates, educational Institutions and other organisations. AKC data Systems offer business and technology consulting, application services, custom software development, maintenance, re-engineering and IT infrastructure services.

CINCORP is engaged in the design, development and production of HDPE, LDPE and PP bottles & closures for Pharma, FMCG and industrial use by imported Injection Blow Moulding machines in Clean Room. Manufacturing is done under controlled temperature, controlled humidity conditions and is untouched by hand to meet the international regulatory requirements. Cincorp is ISO 9001:2008 and WHO-GMP certified.